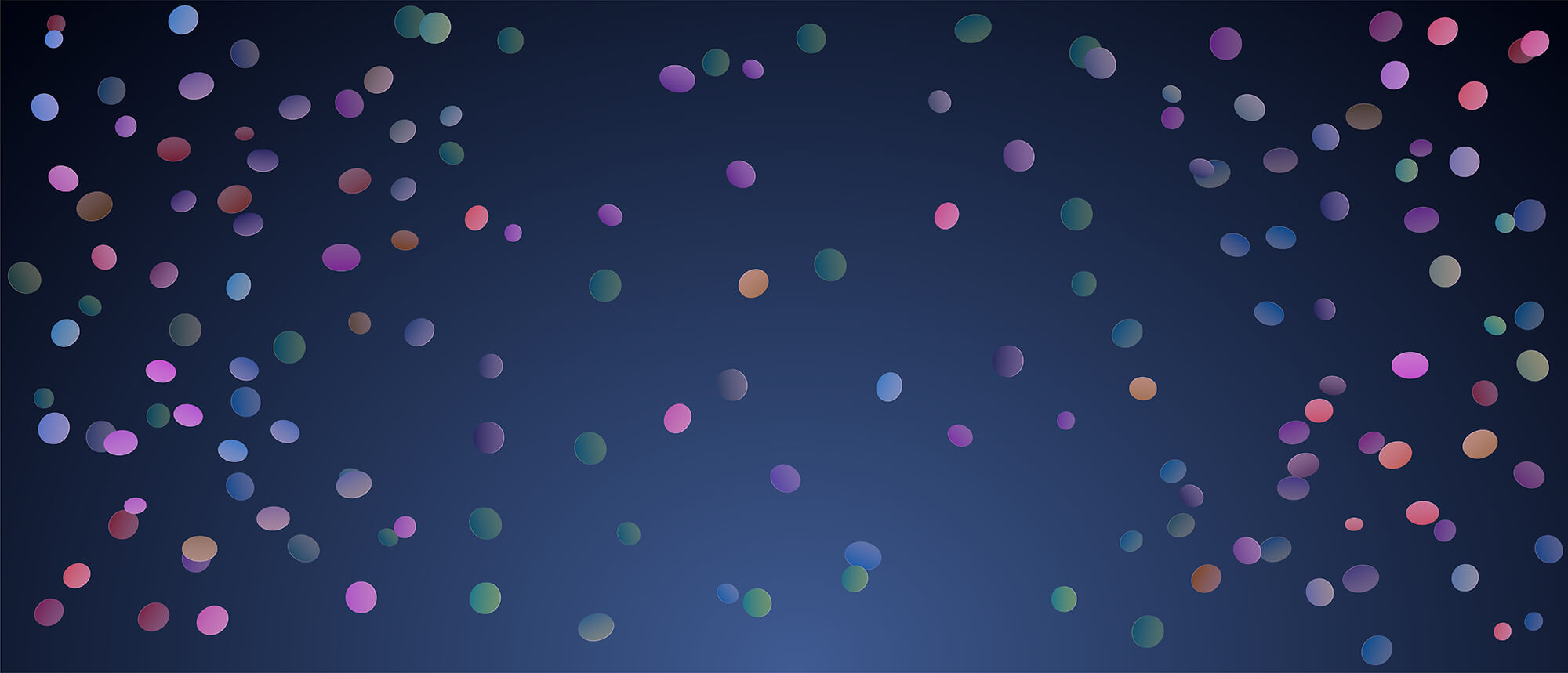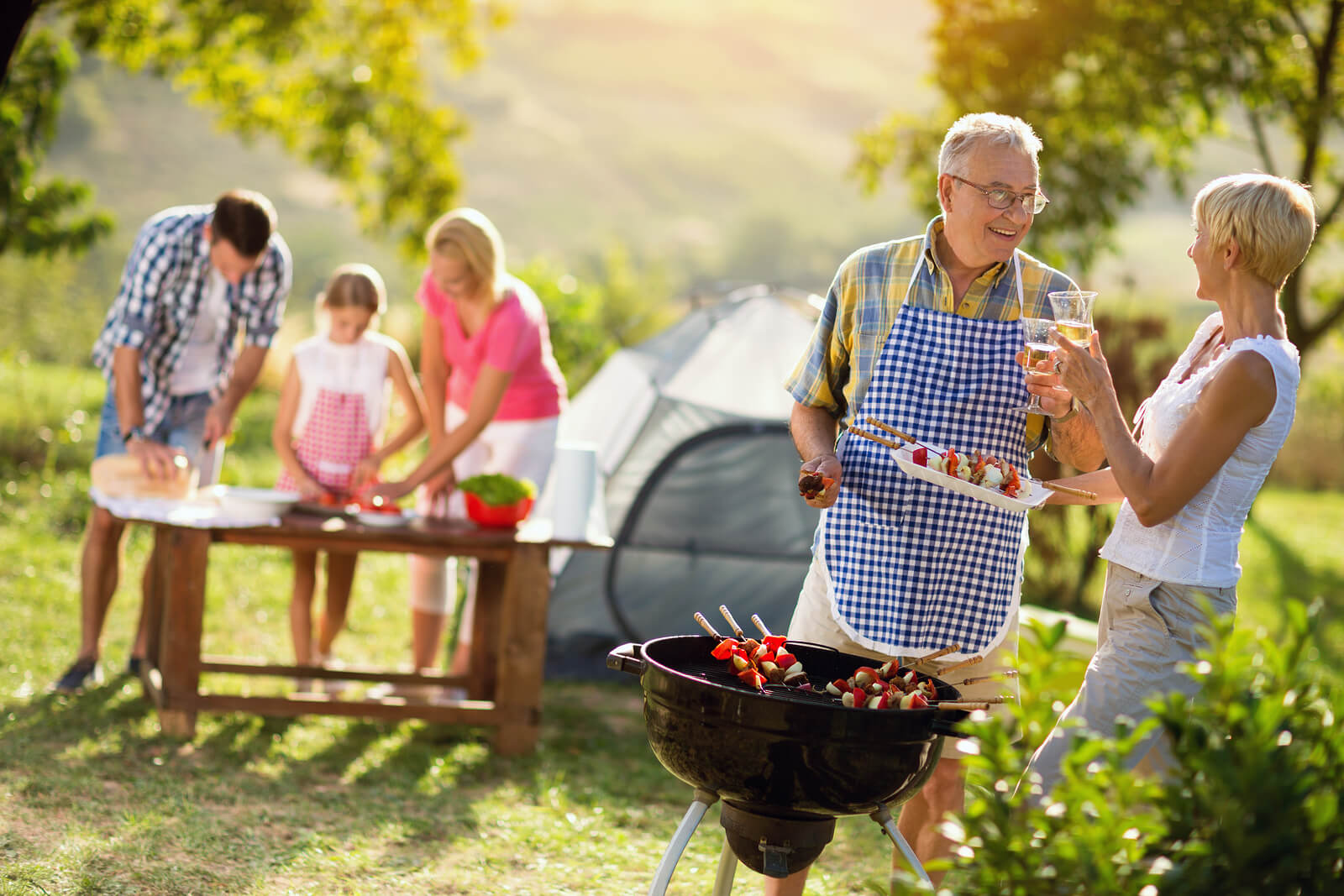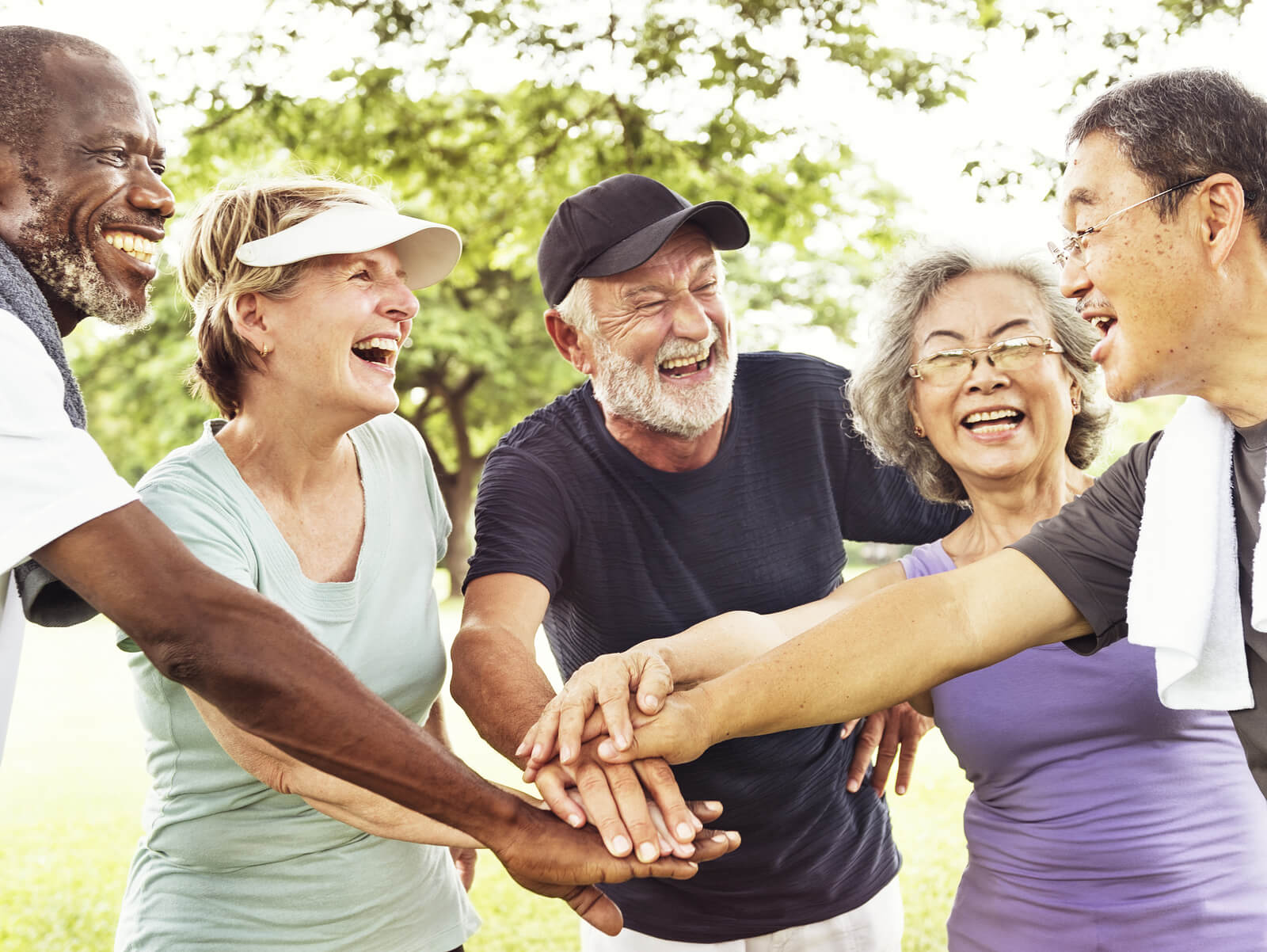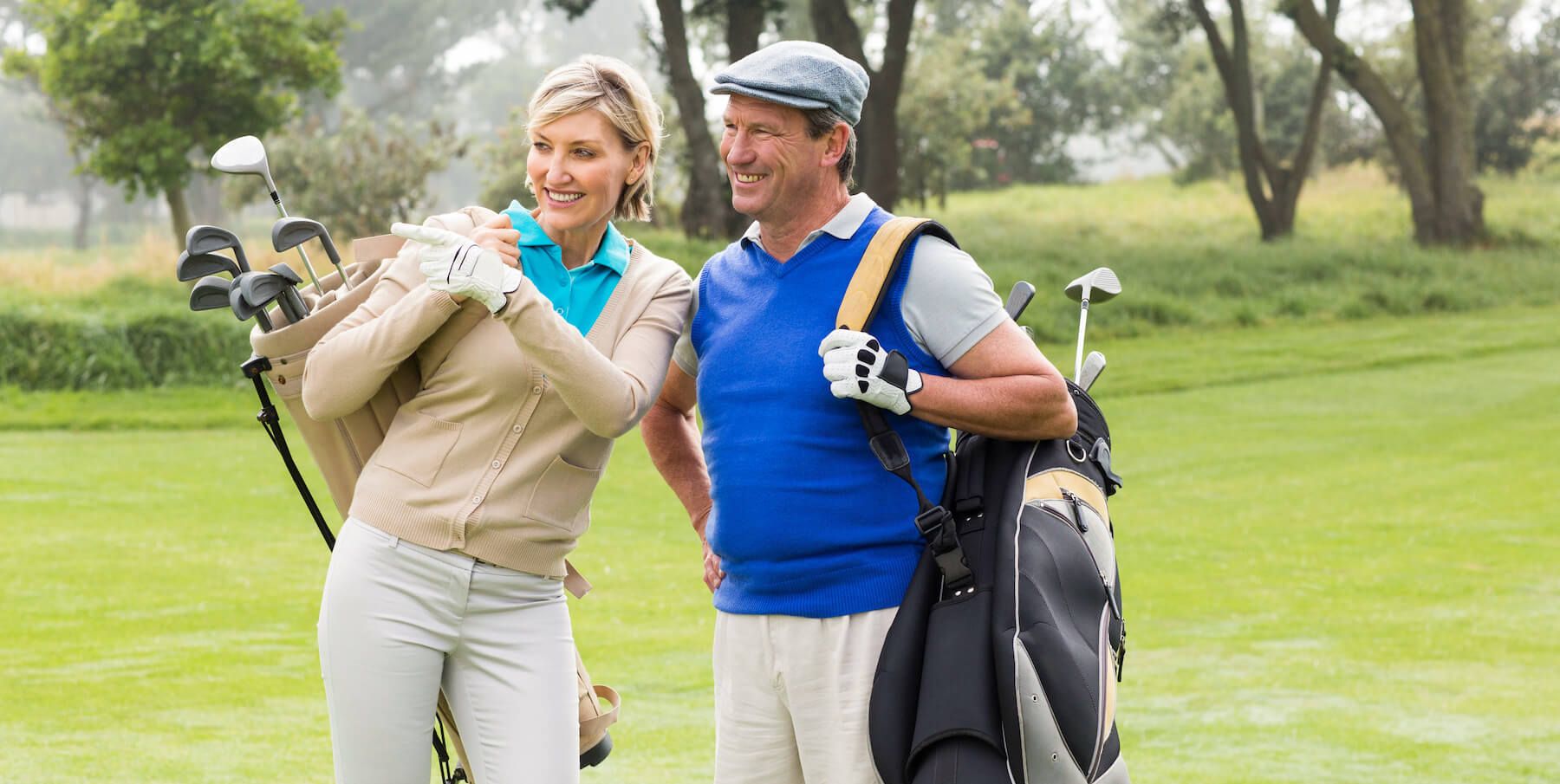 Slide 1 Grosse Pointe Audiology is celebrating its 20th anniversary this year! While earning her doctorate degree in Audiology, Dr. Ginny Lezotte hoped to someday open her own private practice. That dream came to fruition when she began her plan to open Grosse Pointe Audiology.
In May of 2002, Dr. Lezotte started renovations on a building located at 19794 Mack Avenue, and she began seeing patients in July of that year. Since the practice was opening from scratch, Dr. Lezotte was the secretary, office manager, biller and Audiologist. In 2008, Grosse Pointe Audiology moved to a larger building at its current location and expanded again in 2010 to occupy the space next door. Now, 20 years later, we are overjoyed to have more than 5900 patients that come to our office for all their hearing healthcare needs.
 
To help celebrate the 20th anniversary of Grosse Pointe Audiology, a new non-profit 501(c)(3) charitable organization was created. GPA Gift of Hearing was established to help those in our community who previously lacked access to quality hearing health services.
We are very grateful for our referring physicians as well as our wonderful patients who have faithfully allowed us to help them and their family members with their hearing. Dr. Lezotte would like to extend a heartfelt thank you to her wonderful staff who help make Grosse Pointe Audiology a warm and welcoming place. Here's to another 20 years!!!
Slide 1
Trust Your Hearing to a Doctor of Audiology!
Physicians in the area refer to us.
Slide 1 - copy
Two-Week No Obligation, No Money Down Trial in the Hearing Aid of Your Choice
Slide 1 - copy - copy
Helping Grosse Pointe and the Surrounding Communities for 17 Years!
Our team has over 50 years of combined experience.
Welcome to Grosse Pointe Audiology!
Your Hearing Aid Experts in Grosse Pointe Woods, MI
---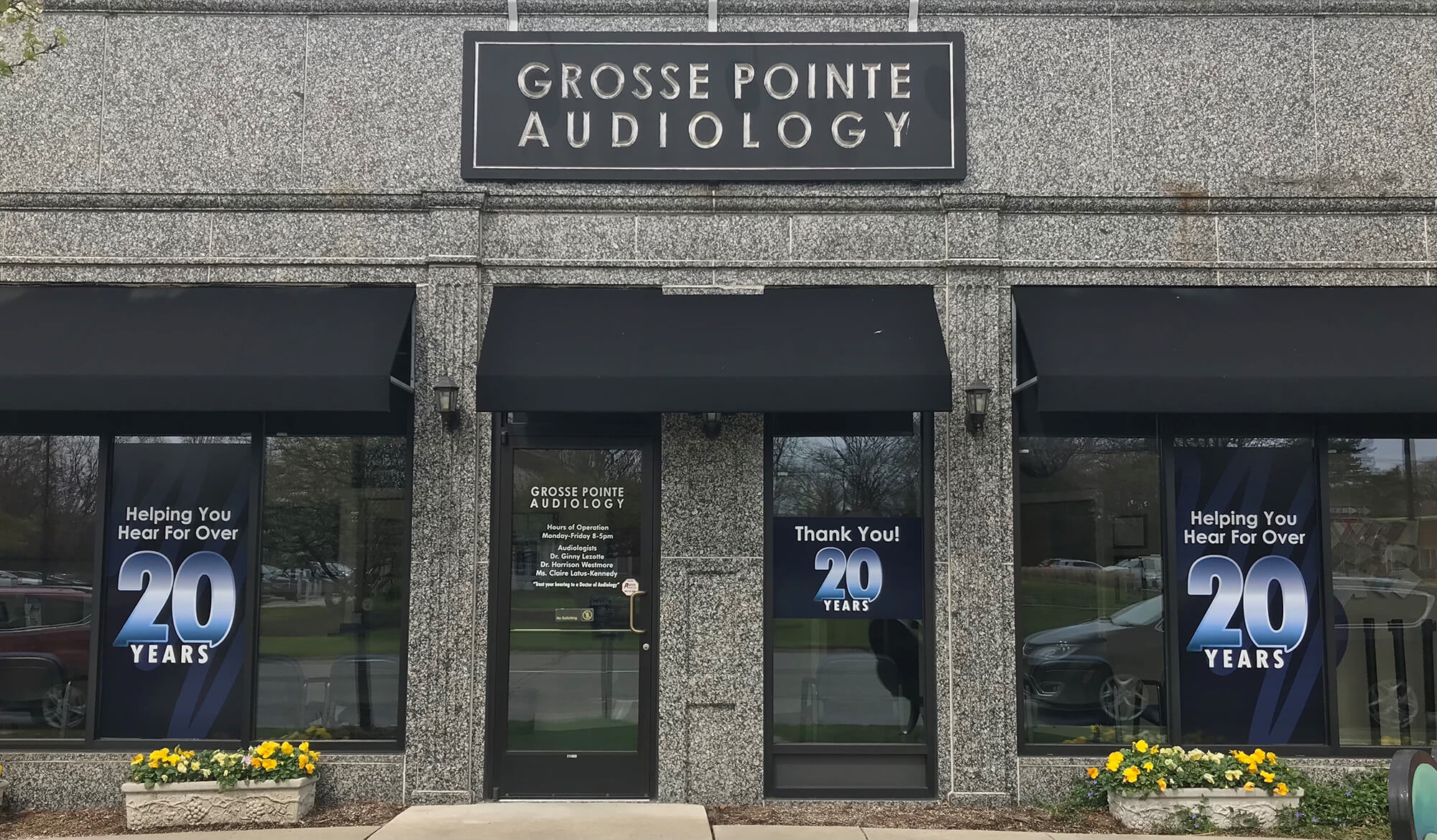 Grosse Pointe Audiology
20239 Mack Ave
Grosse Pointe Woods, MI 48236
313-343-5555
Your hearing connects you with the people you love and the world in which you live.
That's why it's so important to maintain this connection to maintain the quality of life you deserve.
For something as essential and personal as your hearing, we understand that you need to know that you are in safe hands. We use our 50 years of combined experience in hearing healthcare to give you the same standard of care we would expect for the people we love. Our Doctors of Audiology are aware of the emotional and physical effects that hearing loss can have on your life and provide expert, personalized treatment.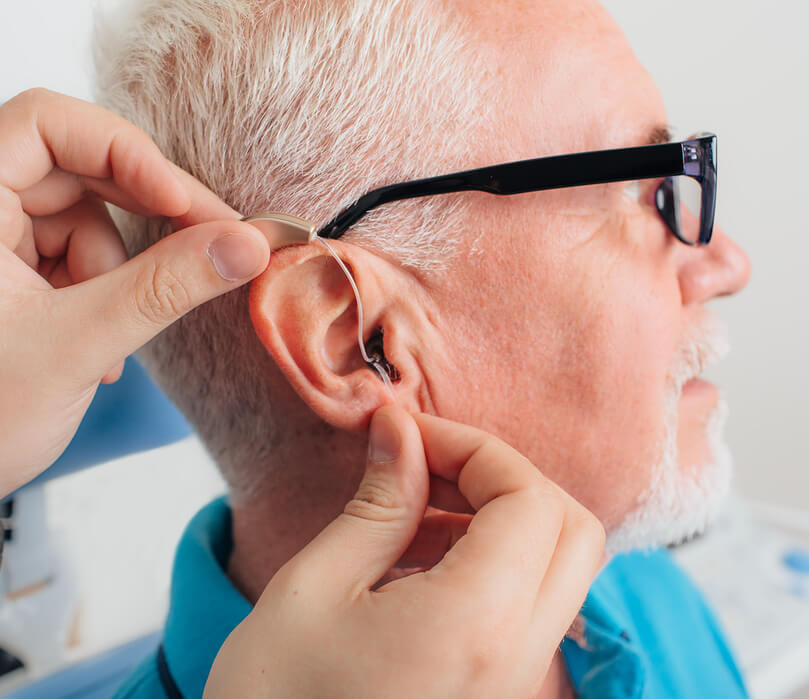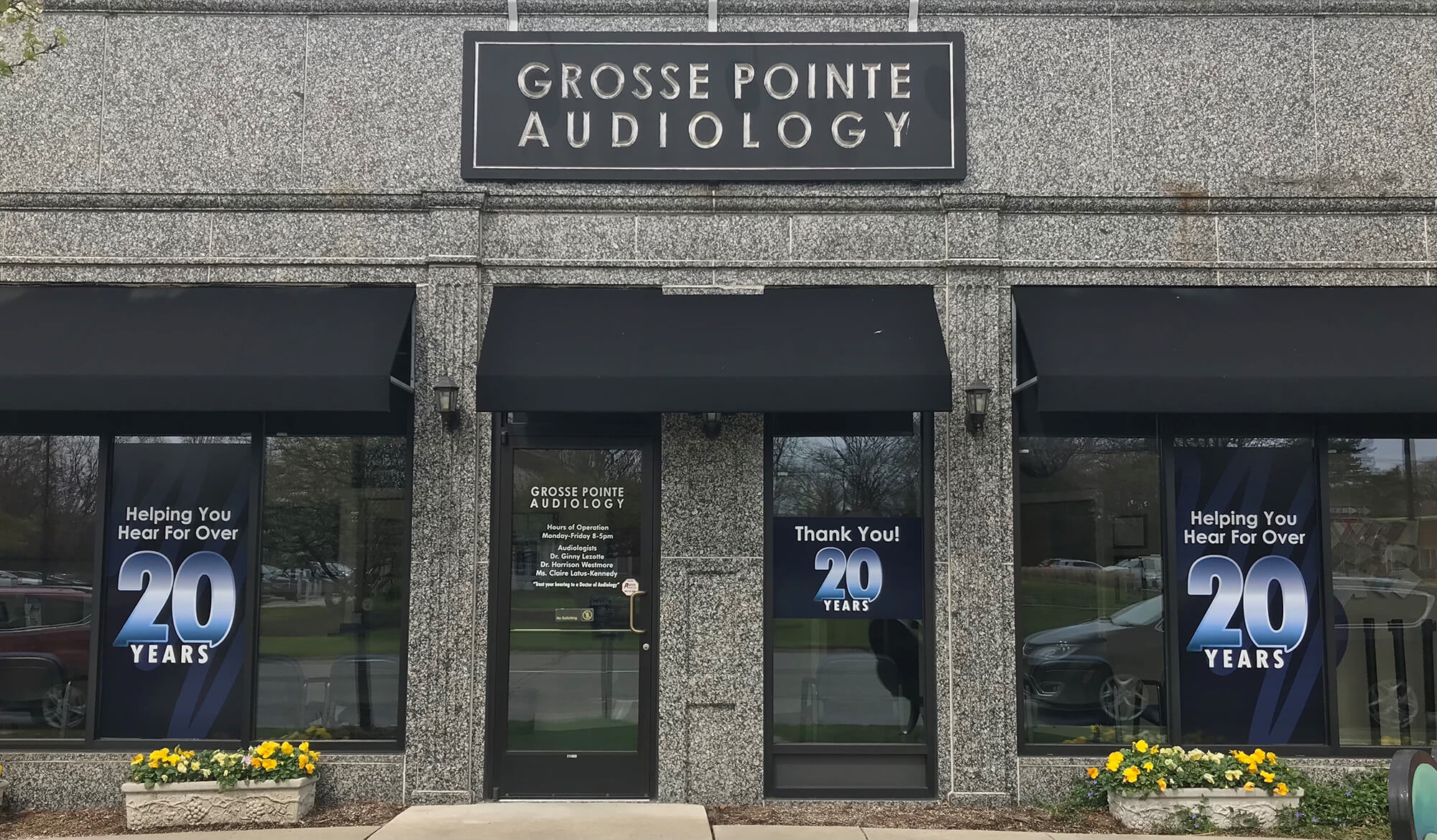 Why Choose Us ?
Within Grosse Pointe and the surrounding communities, we've been changing lives through hearing since 2002.
Our close-knit team of experienced Doctors of Audiology has amassed over 50 years of combined experience in hearing healthcare.
We have longstanding relationships with the medical community in and around Grosse Pointe.
In friendly and comfortable surroundings, we treat all our patients with care.
Our team are specialists in identifying and treating all kinds of hearing disorders.
We specialize in developing tailor-made treatments that best meet the requirements and lifestyles of our patients.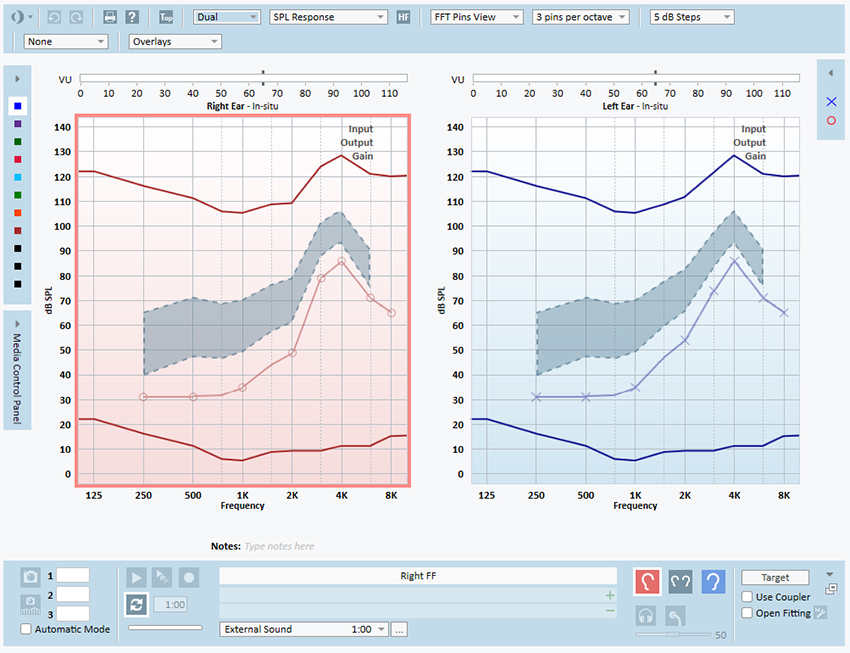 Real Ear Verification 
Imagine obtaining prescription drugs without your doctor checking your medical history or other medical conditions you have. This is what 60% of hearing aid practices out there are basically doing when they're fitting your hearing aids without a Real Ear Verification.
At Grosse Pointe Audiology, we don't let a hearing aid leave our office without it being fitted using this method.
For years, Real Ear Verification has been the gold standard in the hearing aid industry. It uses real quantifiable metrics to guarantee the proper configuration of your hearing aids. These metrics help us fit your hearing aids so that you can hear gentle and normal speech comfortably, and that no sound is so loud that your ears hurt.
Recent research has shown Real Ear Verification to be highly beneficial to the patient, leading to improvements in overall satisfaction with hearing aids. The audiologist or hearing aid practitioner who doesn't use this method is really only guessing and hoping that the manufacturer's recommended settings will work for you.
Try Before You Buy!
The best way to get a feel for a car is to drive it to all the places you would normally go. And the best way to know whether hearing aids are for you is to use them in all the places and situations you find yourself in on a regular basis. That's why we offer you a Try Before You Buy experience!
HERE'S HOW IT WORKS:
Take a hearing test with us.
If your test shows that you would benefit from hearing aids, we'll work with you to find and fit a hearing aid suitable for your needs and unique lifestyle.
Take the hearing aids home for testing. There is no commitment or deposit required.
Take two weeks to try the hearing aids in a variety of situations.
If you decide to purchase the hearing aids, we'll even allow you to return them before 60 days for a full refund.
LEARN MORE
---

---
Phone Number
Office: 313-343-5555
Fax: 313-343-5304
---
Hours
Mon-Fri, 8am - 5pm
Evening appointments available upon request.
Address
Grosse Pointe Audiology
20239 Mack Ave
Grosse Pointe Woods, MI 48236
---
Phone Number
Office: 313-343-5555
Fax: 313-343-5304
---
Hours
Mon-Fri, 8am - 5pm
Evening Appointments available upon request.